FAQ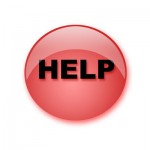 Taking your first steps into the virtual casino environment can be daunting at first, you are sitting comfortably at home but it is hard to tell if the games are straight and your money is safe. 
Here at South African online casinos we only recommend the safest and most reputable casinos but that doesn't mean players will not have questions or reservations, and so we have created this page 
 These are the questions we face the most often when coming in contact with our players, if you have anything else of interest you would like to have added please feel free to use the contact form and let us know.
1.Is it safe to play at an online casino?
Reputable online casinos do everything to ensure that their players are protected at all times. Always check that your casino operator has been licensed by a recognisable body in an authorised jurisdiction, such as Gibraltar, Isle of Man, or Malta. Also ensure that your operator is audited on a regular basis by a third-party regulator.
2.Is there a regulatory body for online casinos?
eCOGRA (eCommerce and Online Gaming Regulation and Assurance) is a legitimate non-profit organization that regulates casino operators and sets fair and safe gaming standards. Once a casino operator meets these regularity standards, eCOGRA will award it with the Safe & Fair Seal of Approval, which you can usually see on the casino's home page. One of the requirements of eCOGRA is that the online casino is audited regularly by an independent auditor.
3.What are online casino bonuses?
Online casino bonuses are freebies (including free credit, free play or free spins) that online casinos award to players. These include:
Welcome/sign-up bonuses – For new registrants who sign up and make their first deposit.
No deposit bonuses – Bonuses without requiring a deposit at all. This could be in the form of free spins or free credit.
Reload bonuses – These are similar to sign-up bonuses except they apply to all deposits other than the first deposit.
Sticky bonuses – The casino will give a player a specific amount of credit to play with. When the player cashes out, the bonus will return to the casino.
4.Can I play using a Mac or PC?
Online casinos can generally be played on both a Mac and a PC. The download casino is better suited to PCs, while Macs are more compatible with the flash or browser-based casinos.
5.Can I play online casino games for free or is a deposit always required?
Most online casinos have a free play option or a practice mode account. This gives you an opportunity to practice casino games using pretend money. Your winnings are obviously not redeemable as cash. Many players like to practice for free and then switch to real money mode to earn real money.
6.What are wagering requirements?
A wagering requirement is the amount of money that you need to deposit before you can cash out your bonus. Most wagering requirements have time limits and expire within six months.
7.Do I always need to download the online casino software to play?
No, you don't always need to download the software. You also have the option to play the casino games through your browser, using the flash casino. Playing through the flash casino is a quicker process, but the game quality is superior in the download casino.
8.Which online casino games give me the best odds of winning?
Slots don't have favourable odds, and the house edge is at least 10%. Table games in general have better odds. Blackjack has the best odds, with a house advantage of only about 1%. Craps is second best followed by Roulette.
9. Do online casinos give you better odds than land-based casinos?
Table games, such as Blackjack, Roulette, and Baccarat, generally give you the same odds of winning. online Slots and video poker have a higher payout ratio online than in a land-based casino (97% payout online versus 90-92% traditionally).
10.What will happen if I lose internet connectivity in the middle of a game?
Most casino software providers have this possibility covered. When this happens, the game will pause automatically, and will resume from where you left off as soon as you log in again.
11.Are mobile casino games available?
Today, most online casinos have a mobile casino that can be accessed through many types of mobile devices. There are iPhone casinos, iPad casinos, Android casinos, Blackberry casinos, and Windows Mobile casinos.
12.Can I count cards when playing online?
Technically you could because card counting is not illegal if it's just happening in your head, and not using a counting device. Casinos can ban you, though, if they figure out that you are counting cards. It is more difficult to count cards online than it is at a traditional casino, because the online casinos shuffle the decks after each hand.
13.Should I be concerned about gambling addiction?
As long as you keep your gambling in check and only play with money you can afford, gambling addiction won't be a concern. It's important to set yourself limits and to have a good bankroll management strategy. If you feel like your gambling is out of control, then be in touch with one of the many gambling addiction organizations, such as www.gamblersanonymous.org.
14.From what age can you gamble online?
To play real money casino games, you need to be at least 18 years old. The free games that don't require registration can be played by anyone, regardless of age.
15.Are the outcomes of online casino games predictable?
Because online casino games are random, it's basically impossible to predict what the outcome will be. Certain games, such as Slots, have Random Number Generators in place to make sure that the outcomes are completely unique and fair. Casino operators using reputable casino software are audited on a regular basis, and there are systems and checks in place to ensure fairness.
16.Which are the most popular online casino games?
Slots are a firm favourite with around 70% of online casino players choosing to play slots. Blackjack and Roulette are two other popular choices.
17.How do online casinos keep financial information safe?
The majority of reputable online casinos use 128-bit SSL encryption technology, which is the same technology used by the biggest financial institutions.
18.How do online casinos make their money?
Online casinos make their money through the real money games, when a player bets and plays. The casino makes money through the house advantage, return to player (RTP) and variance.
19.Do the popular casino betting systems actually work?
There are many popular betting systems, such as the Martingale system, the D'Alenbert system and the Paroli system, that promise to help you beat the casino. The truth is that a betting system is not able to beat a game with a Random Number Generator or a house advantage.
20.How can I learn to play online casino games?
The best way to learn is to play the games in practice mode first before switching to real money mode. Another recommendation is to read up on your chosen game's rules. At South African Online Casino we have a huge library of tips, strategies, and how-to guides to help you improve your playing.